Nexd x Black Friday = Best Ever Ad Results
Black Friday, as I'm sure you're aware, is one of the most important times of year for advertisers.
There are other days that get attention from consumers due to the heavy discounts on offer, but none which get such a strong combination of buyer intrigue and media coverage. What we want to show you here is how Black Friday is the perfect time to use Nexd ads to take your sales to a whole new level.
What makes a Nexd ad so good for your bottom line? Well, Nexd ads' average performance for Q2 2019 on mobile formats across all campaigns in our platform shows engagement at 22% and CTR 0.80%, benchmarks well above the industry average.
How Advertisers Use Nexd on Black Friday
One of the reasons we think consumers will appreciate Nexd ads on Black Friday is because desktop, mobile, or video ads are all possible, and all look equally good, with our light, streamlined ads operating as they should, regardless of the processing power of what they are being viewed on.
What kind of ad category you choose – desktop, mobile, or video, is up to you. However, it depends, as with everything, on your target audience, and one ad category or another may resonate better with them – it's up to you.
Be aware that your brand may be looking to make quick, spontaneous sales, and in this case, a mobile ad will give users immediate impetus to make a purchase. Want to catch the YouTube audience? Use VAST or VPAID video ads.
Here are some examples of great Nexd ads, three of which have been created for Black Friday.
One of the reasons this ad works so well is because H&M, the fast-fashion giant, has used the Nexd Carousel format to showcase a variety of similar, but different, products, all of which come under an overarching theme.
Christmas, or holiday, sweaters came back into fashion in a very big way a few years ago, and this ad gives people exactly what they want, at a time (the end of November) when people are highly likely to be looking for something fun as a holiday gift.
The ad looks humourous, and the call to action is clear and simple.
FNAC is a chain of electronics stores in France, and electronic entertainment is one of the things many people look out for Black Friday savings on.
Video games, in particular, are a major draw for brick-and-mortar stores that also have an online element, like FNAC, and so the Nintendo Switch, PS4 and a series of game boxes are front-and-centre in the ad, which uses the Flip Book mechanic.
You can flip a virtual page on the ad to find out how to view the special prices (it says to check out FNAC on 29 November, Black Friday), but there is also a yellow button, at the bottom of the black ad (well-branded, but also contrasting so it draws attention to it), so that you can prepare a wish-list before the date – this helps to ramp up the excitement and also means you'll get notifications of prices and availability.
Finnish electronics and white goods chain Power wanted to advertise its Black Friday deals in a way that would look slick on mobile devices and would encourage consumers to buy both online and in-store.
3D Cube is one of the most popular formats for showing off a variety of different products, because it encourages users to look at all sides, rather than just scrolling through one or two, and it makes it completely clear there is a lot more to see than just the one side. In Campaign Manager, as with the other layouts, you can amend the speed and sensitivity of the cube's movement as you like.
If you want a little bit more exposure for your brand, you might want to mix a Nexd layout available in Campaign Manager with an accompanying video.
That's what South African telecommunications company Telkom did, placing several deals in a 3D cube, with a commercial playing in a video panel above. The result is eye-catching and impactful.
If you want to make a hybrid ad combination like this last one in our examples, talk to our Managed Services team, who will be very pleased to help you.
What To Remember on Black Friday
Black Friday ads have a 'halo effect' on brands. For an example of this, take a look at other important days for advertisers, such as Prime Day, when Amazon offers a clutch of discounts, or Cyber Monday. Big companies plan months ahead for their Super Bowl ad, making sure it carries a message that viewers will appreciate.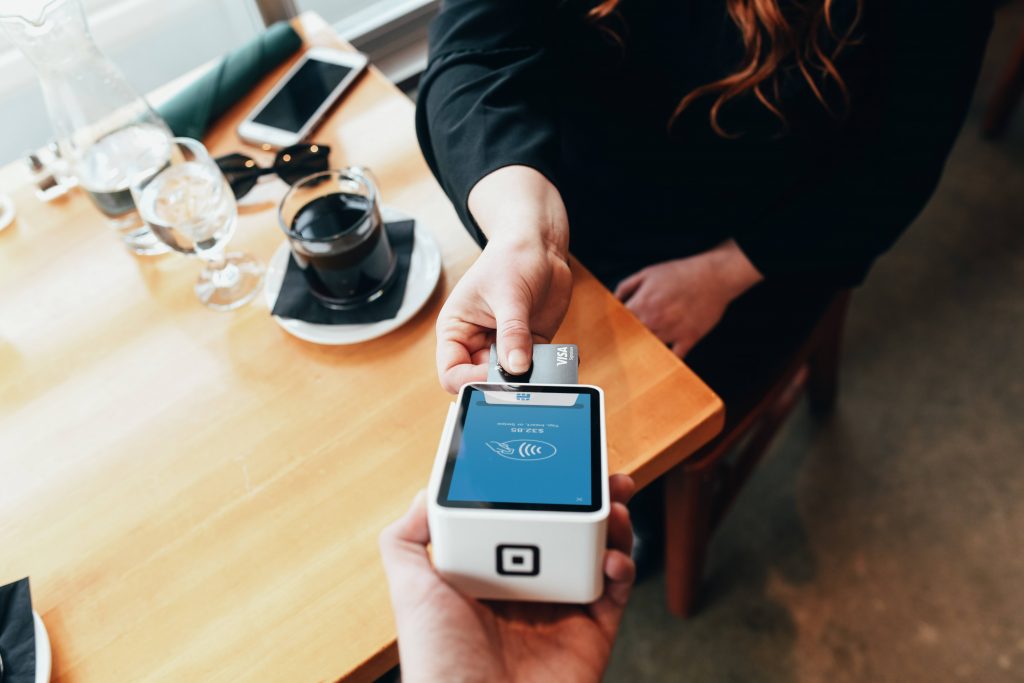 People are more likely to impulse-buy. Most of the time, when it comes to expensive goods, consumers think twice about purchasing on-the-go. On Black Friday, things are very different. See an item advertised at a low price, and there is awareness that it might not be available for that price for very long – it's FOMO.
A great ad with a call to action that can clearly be seen on all devices can boost your engagement massively on Black Friday. Nexd ads are designed with maximum engagement in mind, and their interactivity means you'll captivate consumers every time.
If you're not in view on Black Friday, someone else is. That means you're going to lose out on sales. You can't afford that, and neither can you afford bad or clunky advertising. With Nexd ads you can be sure that your creatives will get the attention of your audience, because our ads give them something to manipulate, move around, and play with. That's how you get people's attention in a crowded marketplace.
Why is Interactive Digital Advertising Essential?
The goal of any advertiser is that people will see their ads and want to engage with them.
"We know that there's a huge competition for the consumers' attention, this is why making a stronger impact with interactive ads is essential to winning the purchase." Nexd CEO Erik Tammenurm
Another reason you need to go with interactive campaigns for Black Friday is that it is likely you will have more than one product you want to advertise. In this case, you have a choice: either create a series of banners, all of which you will have to pay for, or combine all your products into one ad.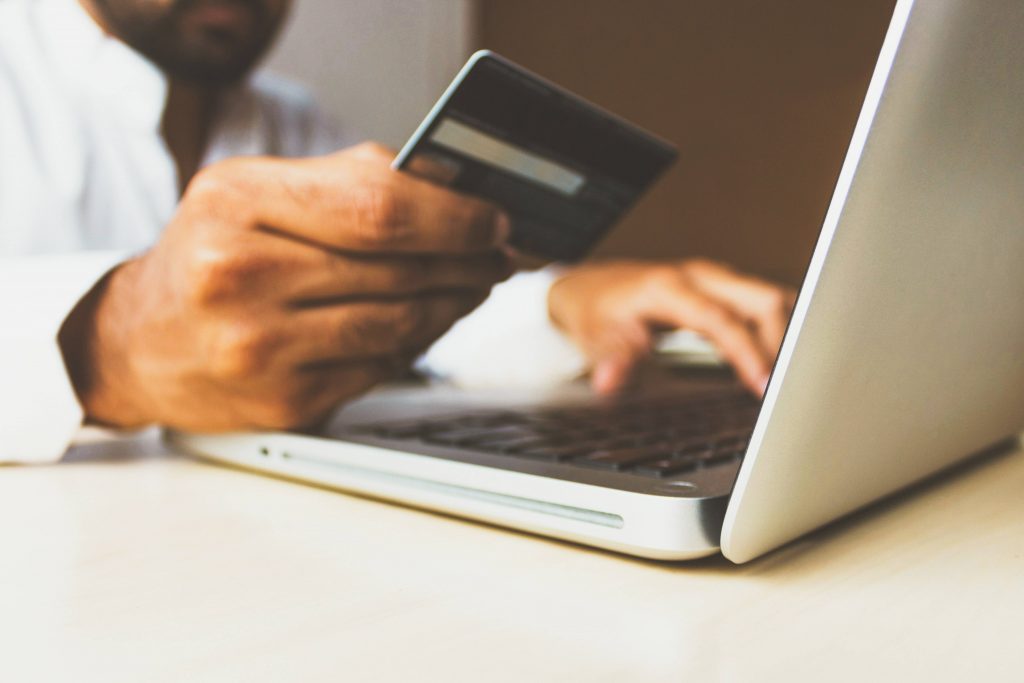 Nexd ads offer solutions for any kind of campaign, with layouts like 3D Cube and Carousel giving you the chance to display all of your lower-priced products in one Black Friday ad. It's ideal for your brand, but also for the viewer, meaning they can cycle through all of the items you have to offer, rather than missing out on the Black Friday bargain they really want.
We give your brand the chance to showcase multiple products without any lag on any device, thanks to our unique Nexd Engine, which reduces the size of creatives by up to 90% without compromising on quality. Ads should be like sports cars: lightweight and responsive.
How Easy Is It to Make an Interactive Digital Ad?
Super easy. Barely an inconvenience.
Nexd Campaign Manager does all the hard work for you, bringing you the creative power of a whole digital ad agency, but in a creative management platform you control.
There has never been an easier interface to work with when it comes to putting together impactful ads with movement that attracts users.
The result of this is an ad server that lets you build something memorable and impactful in five minutes or fewer. You can also use your existing creatives, from static ads in magazines or on billboards or wherever, and repackage them into beautiful ads that take the spirit of rich media, but not the sluggishness of old-school HTML5. WebGL framework keeps Nexd ads running smoothly on all devices.
Read more:
How to use Nexd Campaign Manager
How Nexd Campaign Manager can bring ad engagement