Case Study: Havas/Terminator 3D
Havas Group, one of the world's largest global communication groups did a split test for their Terminator 3D campaign on the NEXD Campaign Manager platform.
They were looking for an innovative creative solution ahead of the release of Terminator 3D in Germany. To achieve this NEXD's in-house creative team put together a bespoke mobile creative that featured:
Interactive 3D elements
Lightweight video
As the case study shows, NEXD Campaign Manager came out with more than 300% increased engagement and more than 2x lighter file size compared to HTML5.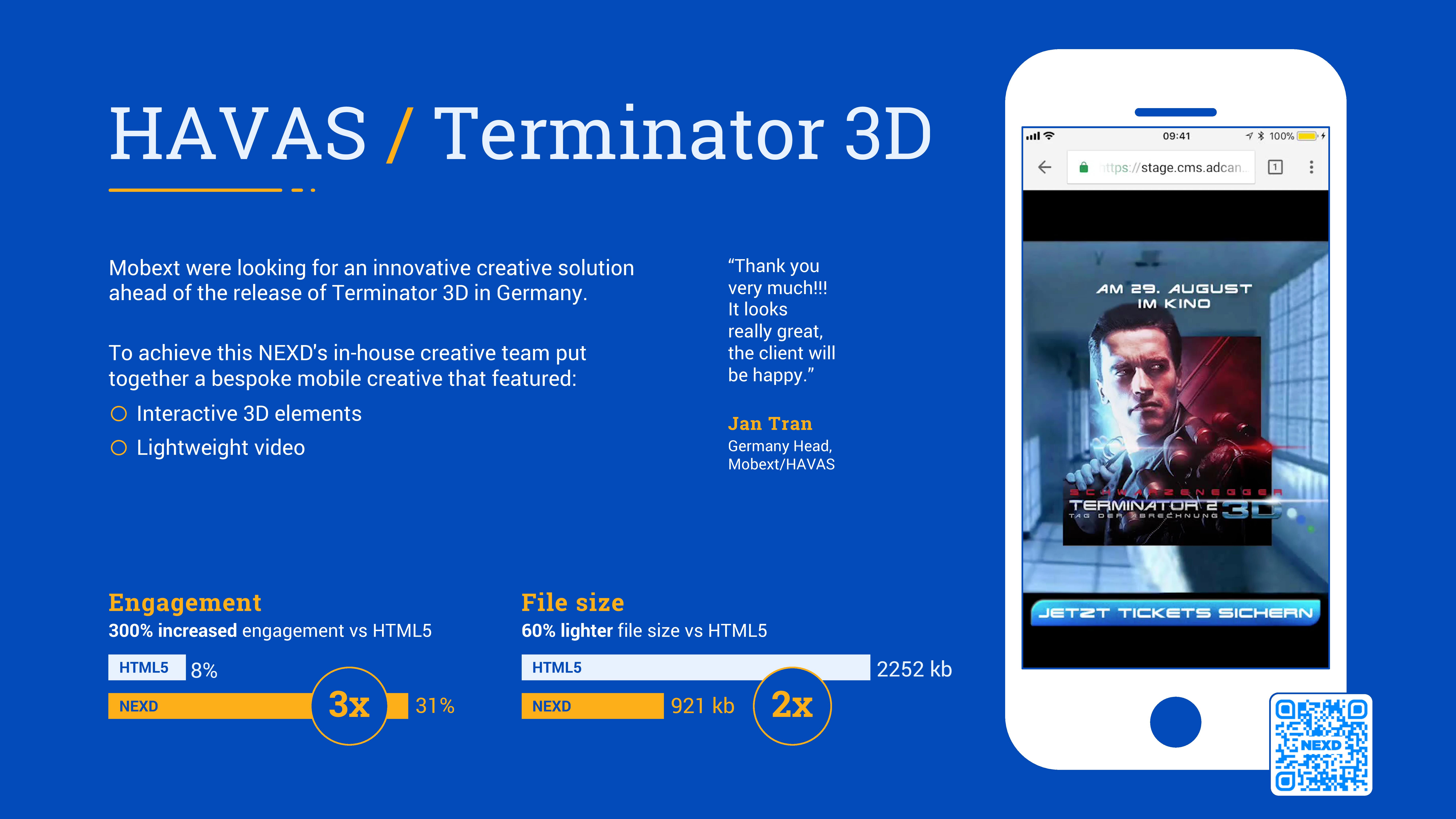 Havas/Mobext's Head of Germany, Jan Tran, says: "Thank you very much!!! It looks really great, the client will be happy." 
Thank you for your time!
Your NEXD team.