Case Study: Telmore/Mediacom
Telmore, a well-known Danish telco operator did a split test for their in-feed cube campaign on the NEXD Campaign Manager platform.
As the case study shows, NEXD Campaign Manager came out more than 5x better on CTR and more than 6x lighter compared to HTML5.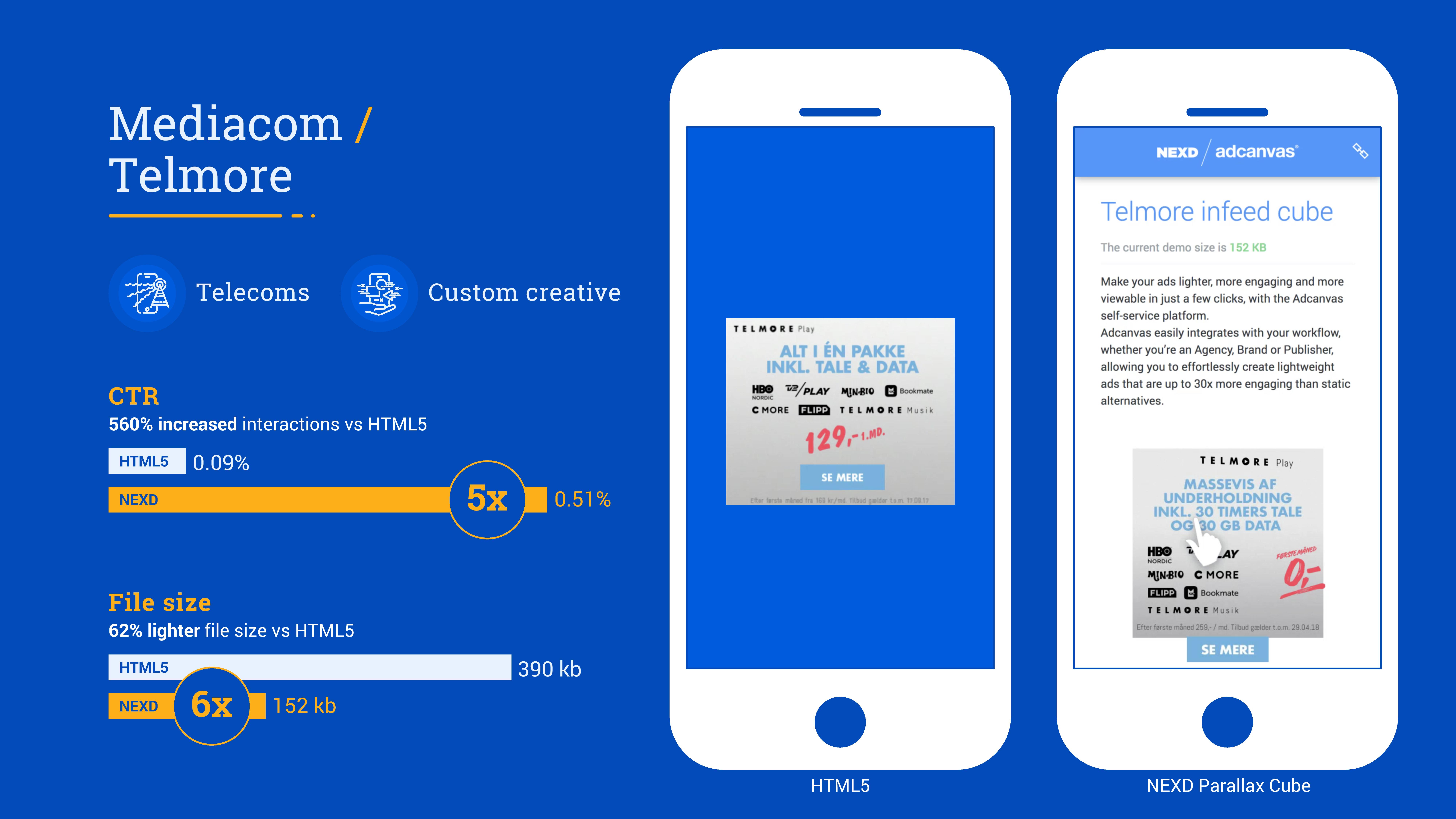 Telmore now says that on average, they have documented a CTR uplift of more than 250% compared to the static and GIF display formats, that they used before.
Thank you for your time!
Your NEXD team.