Make assets with AI? How we almost gave you bad advice.
At our latest team brainstorming session, we came up with the idea to suggest our users to use free AI tools to make simple assets, such as CTA buttons, should they be missing them. In theory, it sounded good but failed miserably when we put it into practice. Follow along to learn more.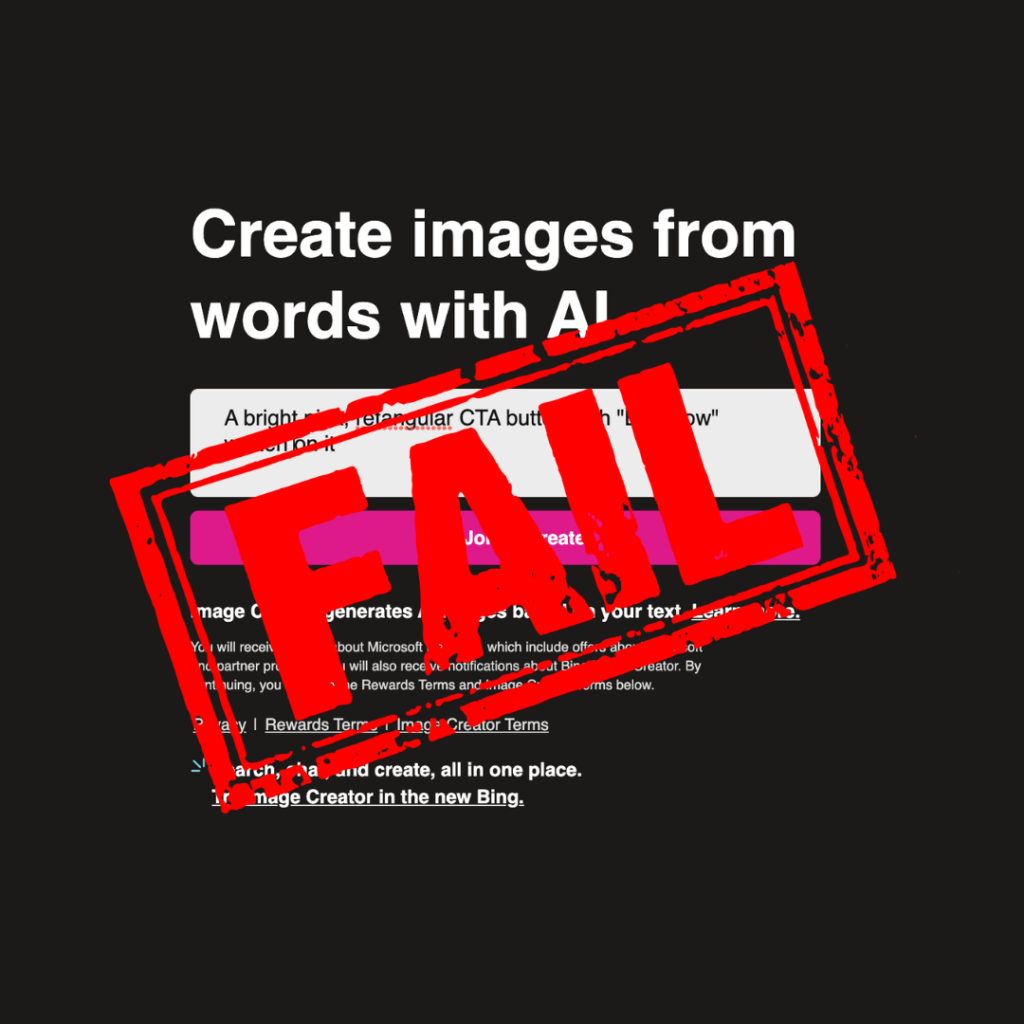 Using Nexd Campaign Manager
If you are a user of Nexd Campaign Manager, you know how easy it is to make interactive programmatic creatives with us. All you need to do is choose the size, layout type, and drag and drop your assets in place. You can always add extras like particles, a countdown, widgets or a map feature, but that is secondary. Required assets to make a programmatic ad on our platform are at least one image file for a still creative and two or more if you are making an interactive ad. Additionally, you might want to add a CTA button or some other element to draw attention to a specific part of your ad. What to do if you are missing these additional assets? Let's turn to AI tools to make simple assets.
Make assets with an AI tool
We asked a free AI image tool to help with this. The prompt was "A bright pink, rectangular CTA button with "Learn More" written on it, with transparent background". As the task was clear, we collated a list of tools we could use for the task. The best-known one is Midjourney, but that's not a free tool; therefore, we needed to find others. An Instagram account chatgptmastery helped us by listing sites such as Bing Image Creator, Adobe Firefly, Leonardo AI and Microsoft Designer. We tested them all to see which managed the task the best. However, we found that they all failed at creating what we needed.
What did we learn?
It turns out that while these tools are able to create painting- and photography-like images, a CTA button illustration is a tough nut to crack. Regardless of how we edited the prompt for clarity, we got various buttons with funky fonts, shades and illegible English. Some of them were downright hilarious, with every tool we tried we got some ridiculous button options. Find the examples below: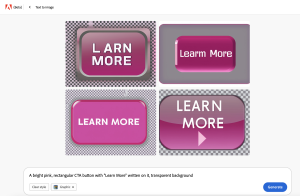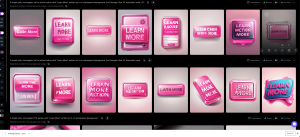 Conclusion
To save you from a colossal waste of time and frustration, we recommend not using an AI image creator for this purpose. All these tools are excellent for creative work, but for simple, practical things, it is not. However, so we don't leave you hanging, we can say that for a task as simple as a CTA button creation, turn to a tool like Canva or use Microsoft Designer without AI capability.
We hope you learned something from this and we saved some time for you. If you already have everything you need, start a free trial on Nexd Campaign Manager and create your interactive ads in 5 minutes.