Nexd empowers green advertising
Nexd has been working towards making the advertising world more sustainable since 2020.
At first, it was a side thought that popped out here and there during discussions about why one or the other solution we implemented was good for the environment.
Over time it has become a conscious decision to think about how different development projects impact the energy consumption of our service.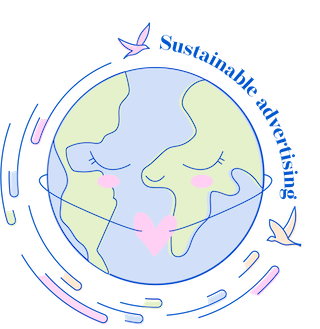 As we don't manufacture anything, nor does our office have high energy consumption as the building is newly renovated, the way we impact the environment is how much energy the servers require to make our software available and creatives visible all around the world.
And I'm happy to say that we have been really efficient in optimizing the server usage. Actually, it has been built into our DNA from the start as one of our core focus has been driving down the weight of the creatives. On average, today, we are at least 2x lighter than comparative interactive solutions and even more in the case of video solutions. As weight = energy, it brings direct benefits. Also, thanks to our creative's faster loading times, our clients need to buy fewer impressions to get the same results, hence even less energy is needed.
In addition to the above-mentioned benefits, we have now agreed with our partners that all our servers are running on sustainable energy.
As the world becomes more and more conscious of the impact we all are having on the environment, the sustainability of software solutions is also becoming an important value addition to business offerings.
In short:
– All Nexd ads are delivered on sustainable energy
– Nexd platform runs on green energy
– Nexd ad solutions optimized for low energy usage and bandwidth
– Higher performance and attention time give more return per impression
– Certified by The Green Web Foundation

If you would like to learn more about how we reduce our energy consumption or how this data can be integrated into your pitch decks as a USP then reach out to us at [email protected].