17 Best Programmatic Buying Platforms to Choose From
Our top programmatic advertising platforms list
Choosing the best programmatic buying platform can be tricky with so many options. So I did the legwork and curated this list of the 17 best programmatic buying platforms to simplify your decision. The platforms are listed in no particular order.
And here's the best news: you can export rich media creative tags from Nexd to all the platforms in this list. (Except for Google Ads, which gets a zip pack).
Our user-friendly no-code campaign manager simplifies making interactive ads in multiple formats—in as little as five minutes! Once you've put your creatives together, export them into your programmatic ad platform to launch a campaign with your own interactive creatives.

Watch how Nexd works and try it yourself to experience the magic.
---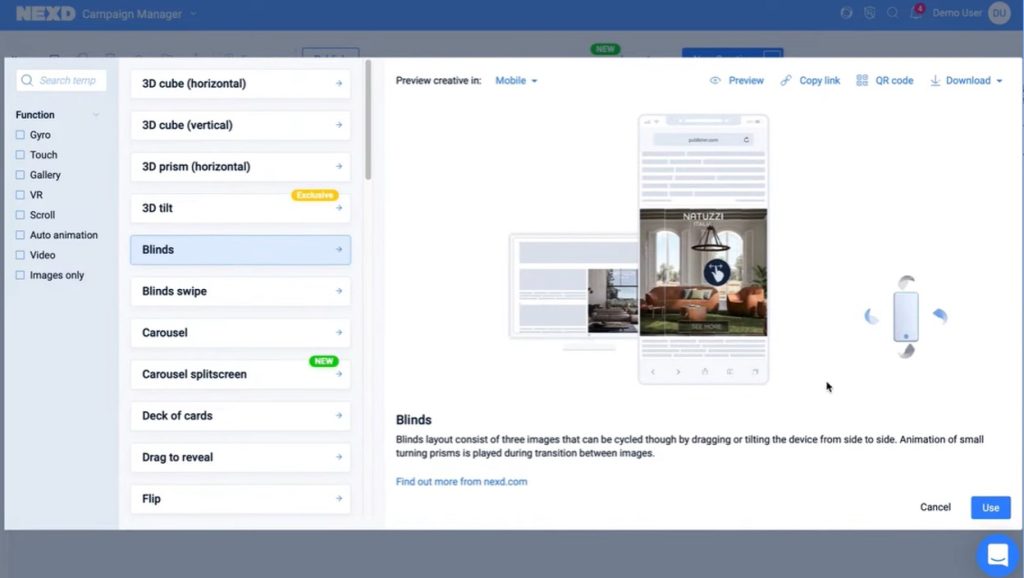 17 top programmatic buying platforms to consider in 2023
What is programmatic advertising?
Programmatic advertising refers to a real-time, auction-based advertising format where brands can determine various technical and behavioural factors, like specific audience data, device, day, time, frequency, creative rotation, placements, and more, to serve ads to the most relevant user.
Unlike traditional advertising, where you'd buy ad space on a specific website, programmatic advertising displays your ads to the intended audience across multiple websites.
Programmatic advertising is a powerful tactic to help brands reach their target buyers without breaking a sweat about buying ad space. It's dynamic and highly targeted – so I created this list of 17 platforms to help you choose the best programmatic buying platform.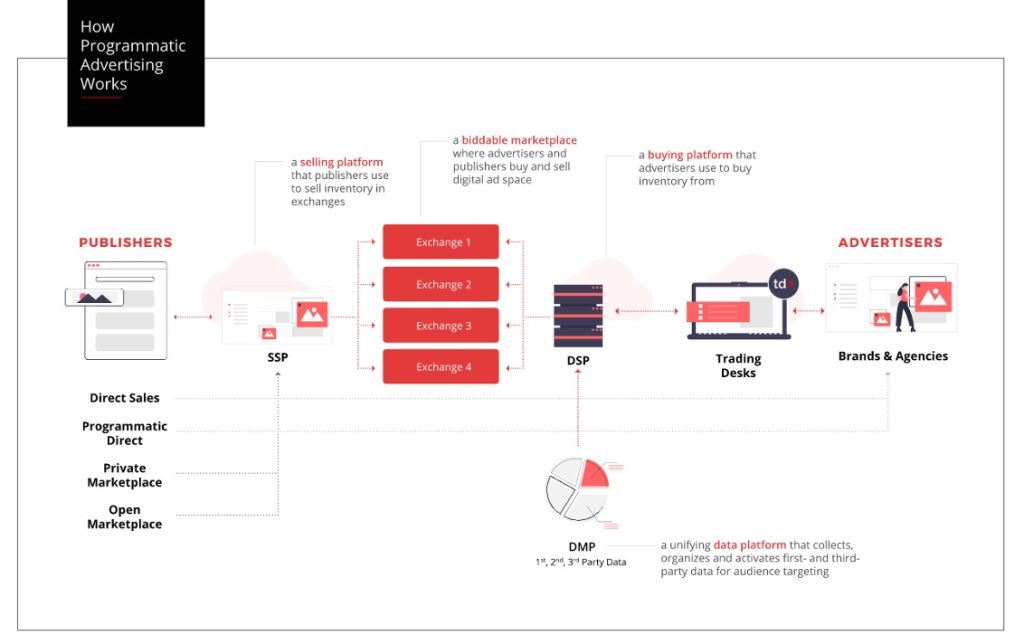 Simply put, a programmatic buying platform broadens the scope of advertising, allowing brands to buy ads based on their audience instead of buying fixed ad space on one website. This can:
Maximize your ads' efficiency
Deliver laser-focused targeting options
Offer a scalable solution for a global audience
4 types of programmatic advertising
Now that we've looked at what programmatic advertising is, let me take you through the five main types of programmatic advertising:
Preferred/direct deals: Advertisers can choose spots with specific publishers and agree on terms before they go live on private marketplaces or for real-time auctions. This is also known as spot buying since you pay a fixed price for a specific ad space. Preferred deals usually have the highest price for placement in programmatic and are generally reserved when targeting a very specific or high-net-worth audience. The CPM here has a fixed price.
Open Auction/Exchange: Sellers give open access to their inventory, and buyers can buy ad spaces through real-time bidding. Through the open auction, it is possible to buy the cheapest inventory in programmatic advertising; however, the downside is not having clarity on exactly which sites and placements you are buying. Publishers can use open auction data to evaluate the relevance of their inventory.
Private marketplace (PMP): This is the type of programmatic marketplace with premium ad spots. It includes websites like Forbes and Entrepreneur with high-price advertising spaces. It requires contacting the publisher for a specific deal. Here the placements have the floor price set, meaning if you're bidding under that amount, you can't win this placement in the auction.
Programmatic guaranteed: Advertisers take the traditional route and directly connect with publishers and set a minimum spend with that specific advertiser for a fixed period of time. It doesn't involve bidding and depends entirely on the terms negotiated between advertisers and publishers.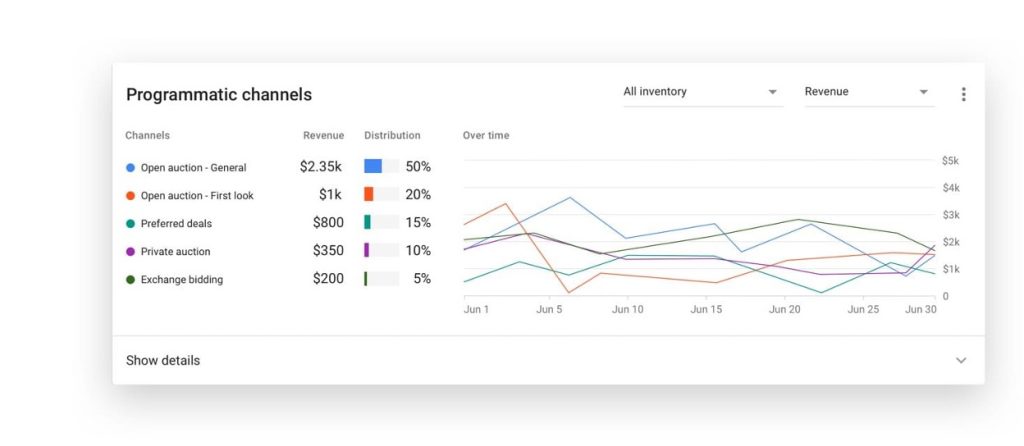 Summary of the Best 17 Programmatic Buying Platforms
I've listed the 17 best programmatic buying platforms with their key features and user ratings to help you make an informed decision. Check out these popular platforms and test-drive the best ones before making the final call.
However, some big DSPs like Google's DV360, The Trade Desk, Xandr and Yahoo have a minimum monthly ad-spend limit, anywhere from $50,000-$100,000, to access the platform. Hence, many brands must go through performance marketing agencies to access a programmatic buying platform.
Some others are more flexible and do not set a minimum ad spend limit, or it is lower, such as Adform and Mediasmart or Beeswax, which has a minimum monthly spend of $10,000 per month.
1. Mediamath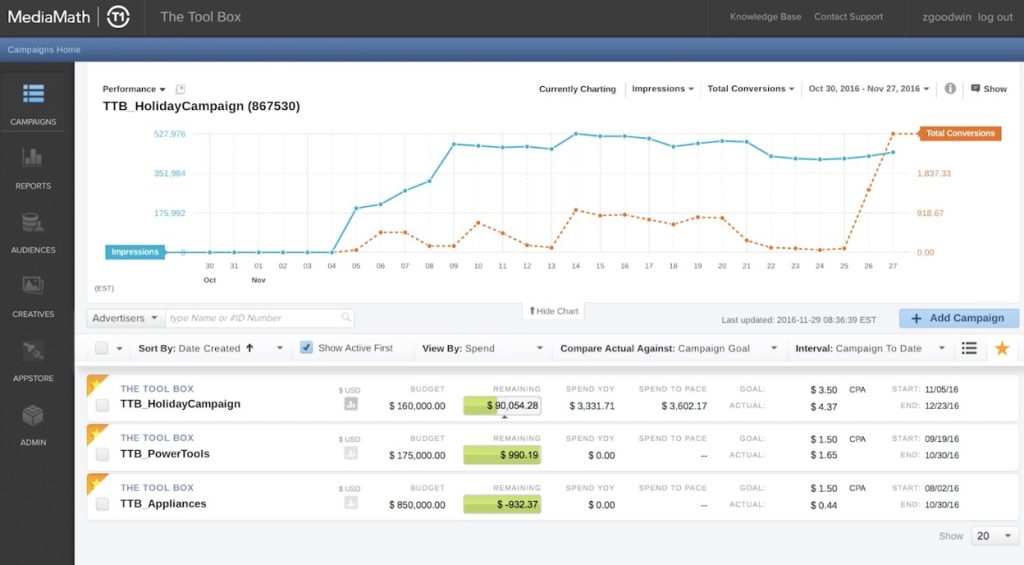 G2 rating: 4.1/5
MediaMath is an omnichannel DSP platform with all-in-one campaign management capabilities. The platform gives you access to premium publishers with curated markets for every industry. It also uses your past data to design a tailor-made marketplace for optimum ad performance.
You can choose from varied bidding strategies and create a centralized dashboard for all the moving parts in an ad campaign.
Key features of MediaMath
Leverage machine learning algorithm to dynamically allocate budget
Fully modular tech stack that can be customized for your business needs
Maximize cost efficiency with a diverse ecosystem and massive inventory
2. mediasmart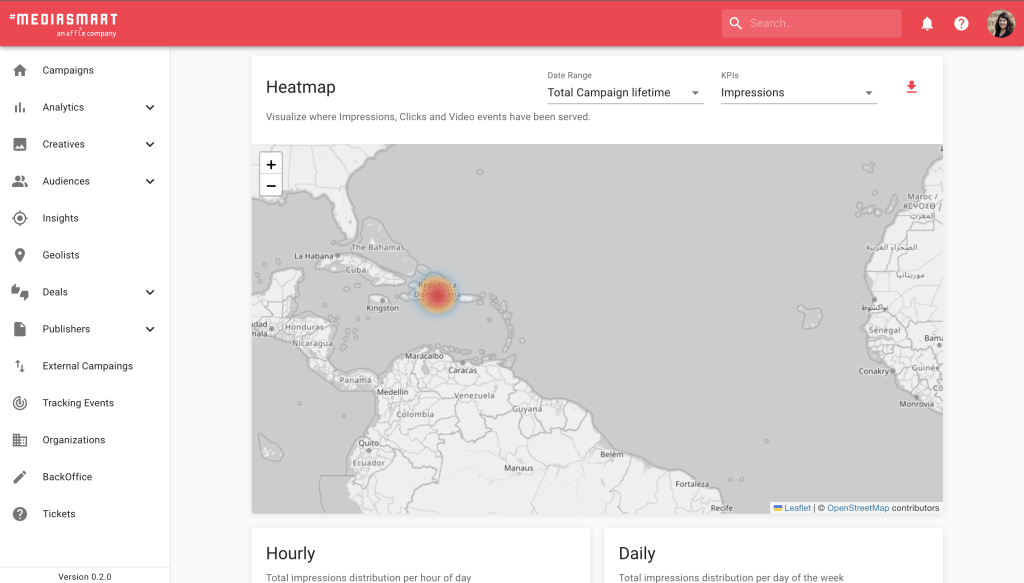 G2 rating: 4.5/5
mediasmart is an omnichannel programmatic platform that empowers marketers to integrate the consumer journey across connected devices like mobile, CTV, and DOOH. By leveraging online and offline behavioural signals, mediasmart helps to better target and personalize the brand messages to deliver unified and impactful communication. Marketers have the ability to use the platform on self-serve, managed-serve, or by building their own solutions on top of its open APIs. 
mediasmart is also Nexd's integration partner, meaning you will be able to use our Campaign Manager directly in mediasmart if they are your DSP of choice.
Key features of mediasmart
Powerful reporting capacity to stay ahead of your buyers
Optimized inventory to avoid traffic from click farms and bots
Interactive dashboard and feature-rich interface with a short learning curve
3. Google Ads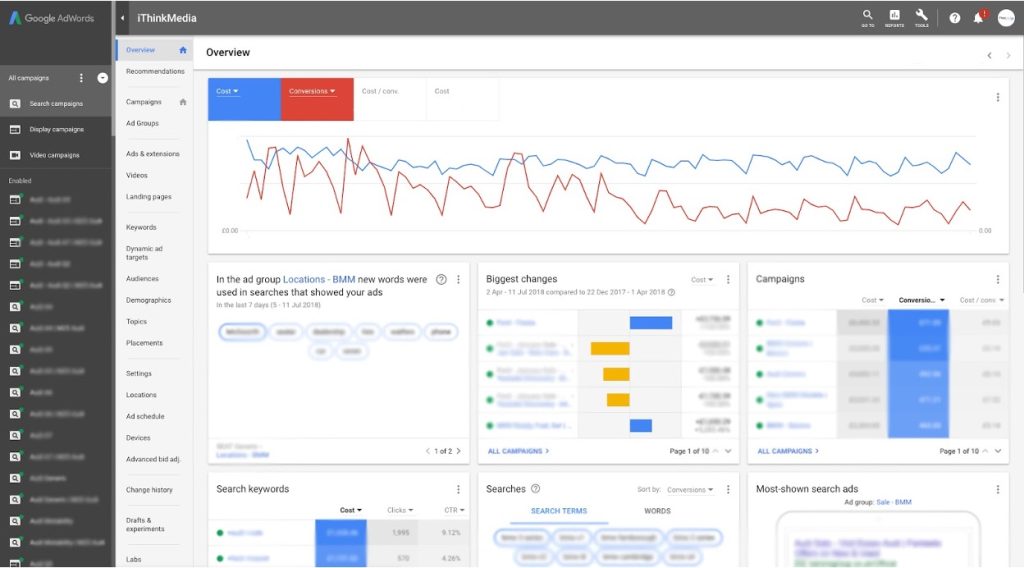 G2 rating: 4.3/5
Google Ads is a safe bet for programmatic buying to design multi-channel, immersive ad experiences. The tool gives you ample flexibility to pick the best settings to make platform-native ads. Its data-driven dashboard offers an added advantage to make strategic decisions and increase your campaigns' ROI. Google Ads is the only platform for which we will provide you with a zip pack, not a tag.
Key features of Google Ads
Seamlessly transition your ads to the programmatic buying format
Take advantage of proactive reporting to analyze campaign performance
Does not have the high media budget threshold as some other DSPs, Google Ads can be used by small and medium businesses
4. Adobe Advertising Cloud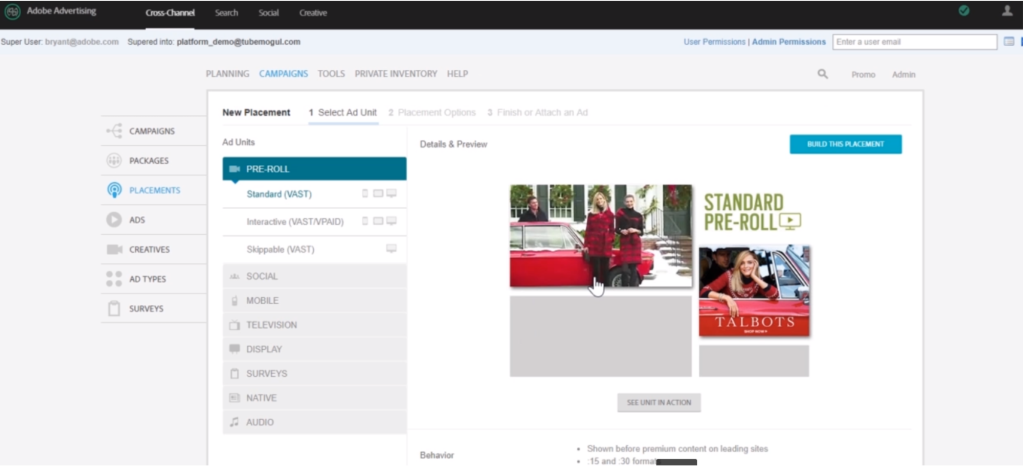 G2 rating: 3.7/5
Adobe Advertising Cloud is an independent, demand-side advertising platform, meaning it has no vested interest in any campaign. This unified tool brings multiple channels in one place with powerful data insights.
The platform offers advanced personalization and dynamic messaging capabilities combined with Adobe Sensei.
Key features of Adobe Advertising Cloud
Get deeper visibility and complete transparency for every advertising campaign
Create automated ad workflows using various tools in the Adobe Advertising Cloud
Integrate several data sources to accurately segment your audience and design tailored campaigns
5. Google DV360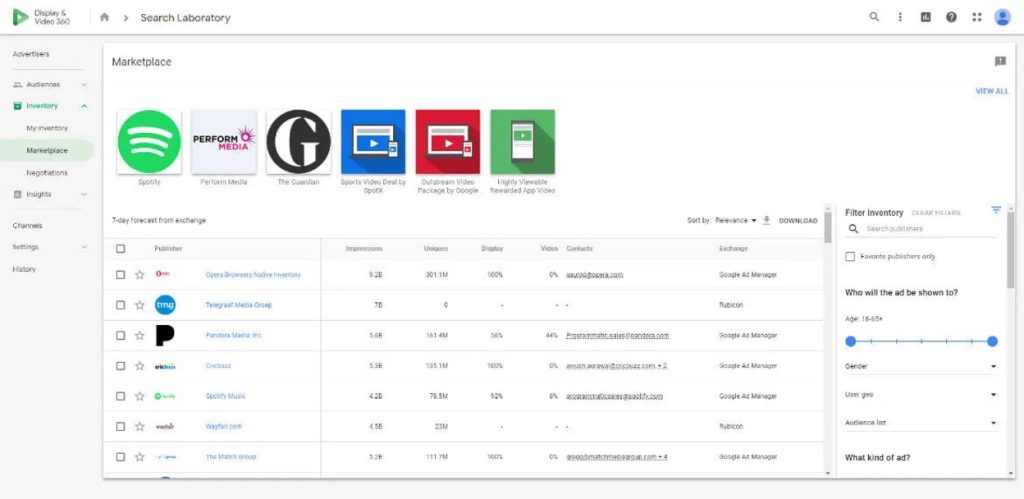 G2 rating: NA
Google DV360 is a demand-side programmatic ad platform with an inventory of publishers outside Google's network. The tool offers more advanced features for audience targeting and branding when compared to Google Display Ads. It also integrates seamlessly with other tools like Campaign Manager and Looker Studio. It has one of the highest minimum spend thresholds to access and usually is reserved for big brands and agencies.
Key features of DV360
Find over 80 exchanges with access to a vast premium inventory
Get access to the world's most extensive DSP with superior data capabilities
Collect multifaceted data about your audience from Google's varied sources
Platform access is limited to advertisers with monthly budgets over $100k
6. Amobee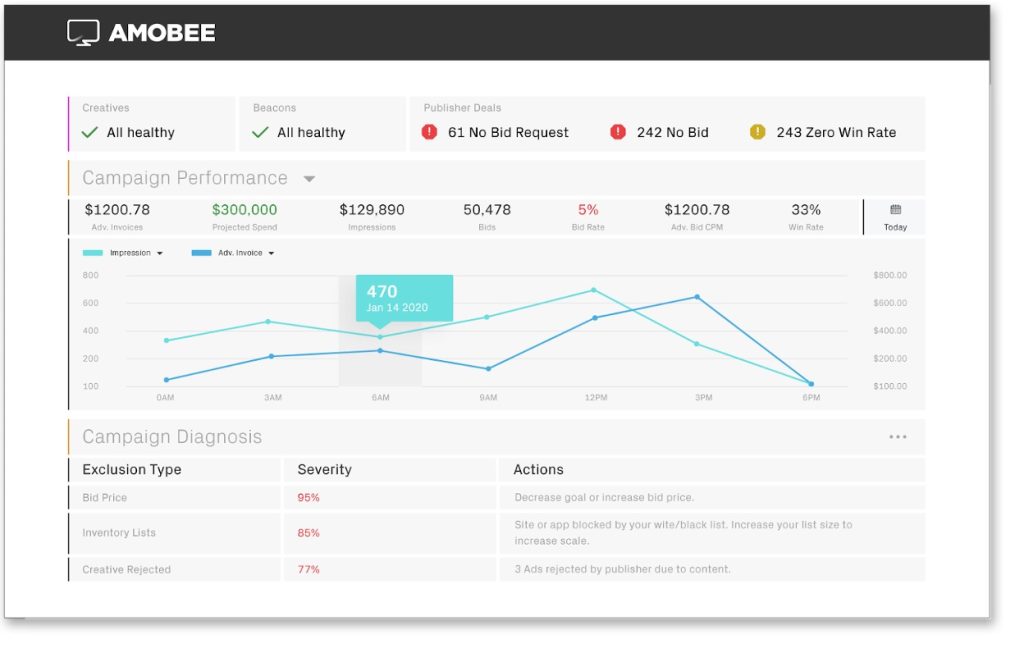 G2 rating: 3.8/5
Amobee is a trusted DSP with cross-channel programmatic buying solutions. The tool enables advertisers to create multimedia ads with the unique advantage of showcasing ads on digital channels and TV. Advertisers can optimize each campaign and boost reach with clearly defined audiences.
Key features of Amobee DSP
Build 4Screen reports to generate actionable insights about your audience
Create end-to-end workflows for planning, running, and monitoring your campaigns
Leverage definitive targeting options to curate your inventory and target the right audience
7. Xandr Invest (formerly AppNexus)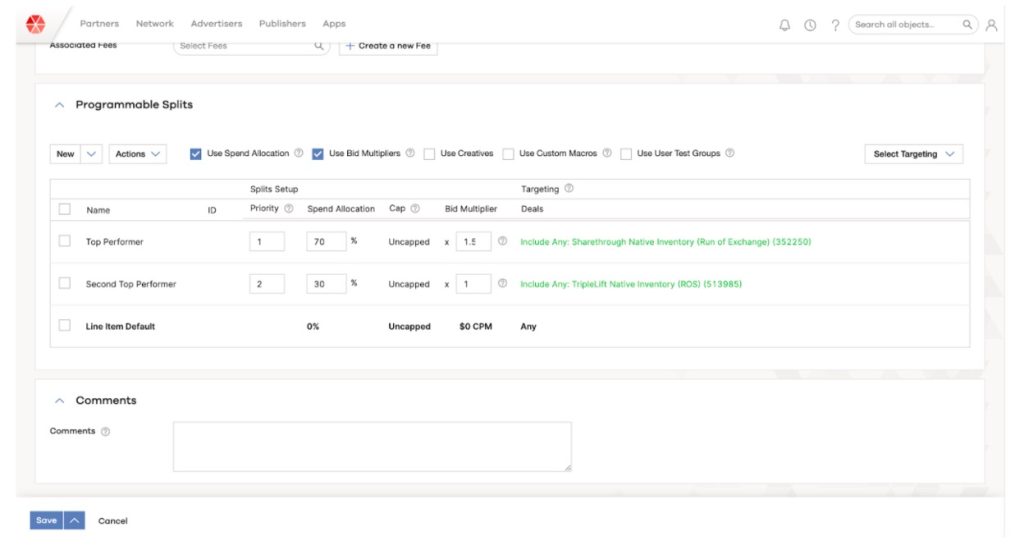 G2 rating: 3.8/5
Xandr is an integrated advertising platform with both demand-side and supply-side architecture. This helps you track campaigns across the supply chain and expand your media buying capacity. The tool gathers data from first and third-party sources to encourage intelligent decision-making. Xandr Invest suffers from large-scale usability bugs, which might cause issues for power-users.
Key features of Xandr Invest
Connect with publishers effortlessly on the Xandr Marketplace
Scale your programmatic advertising efforts with end-to-end campaign management
Get exclusive access to Connected TV (CTV) identity solutions and maximize buyer engagement
8. The Trade Desk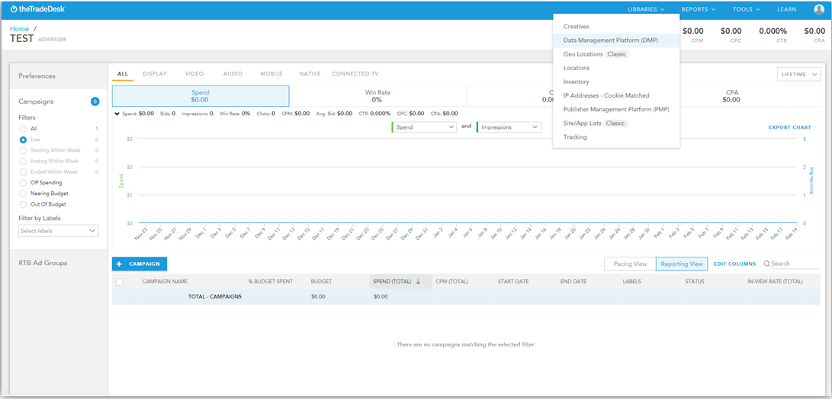 G2 rating: 4.4/5
The Trade Desk is a data-driven advertising platform to help advertisers plan and optimize ad campaigns from start to finish. You can make your targeting laser-focused by pairing your data with 100,000 segments from the platform's premium publishers. Besides Google's products, the Trade Desk is one of the most successful ad-tech/DSP companies.
Key features of The Trade Desk
Meet your audience across digital channels and Connected TV
Customize the app to fit into your setup with a readily available API
Work with an intuitive and user-friendly interface with a minimal learning curve
9. Beeswax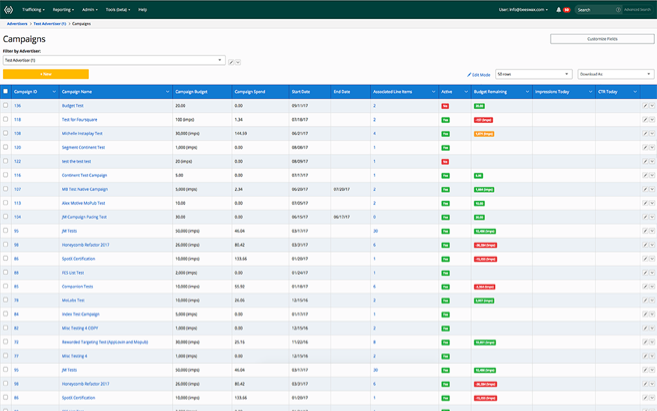 G2 rating: 4.5/5
Beeswax is a bidder-as-a-service platform with a unique approach to bidding. Like a honeycomb, every customer's bidder works in a separate cloud within a unified infrastructure. So, you can easily customize your platform to plan, run, and manage your campaigns within Beeswax's programmatic ecosystem. Beeswax has a lower threshold for access from $10,000 a month media budget.
Key features of Beeswax
Customize and automate your workflows with ready-to-use APIs
Skip the percentage-of-spend pricing and get flat tech fees instead
Access log-level data to gain a deeper understanding of your audience
10. Quantcast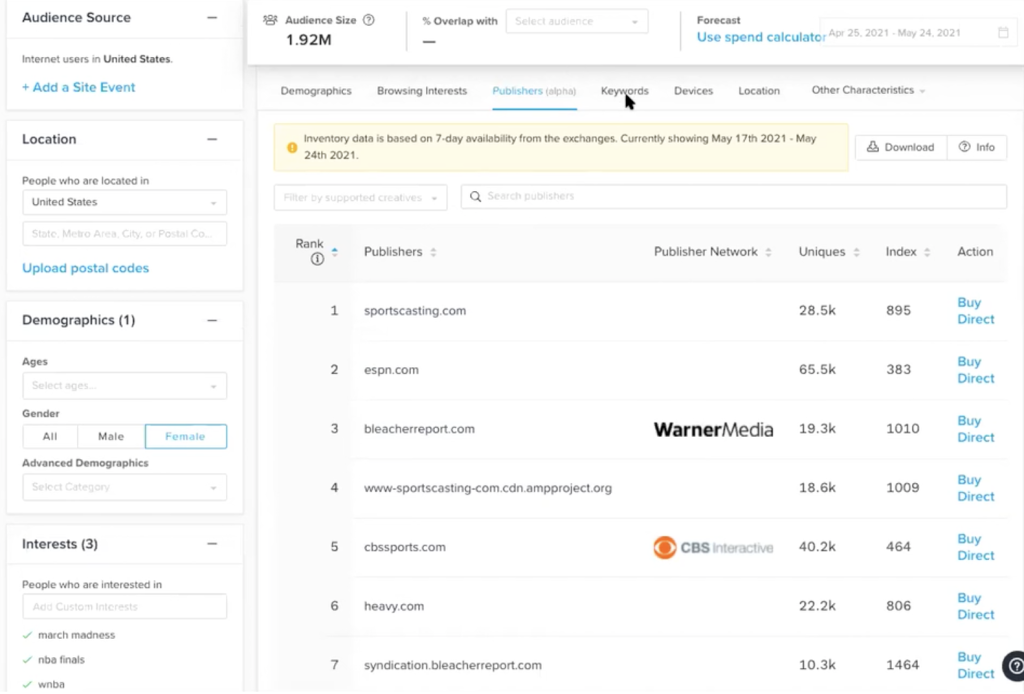 G2 rating: 4.3/5
Quantcast combines the power of AI with peerless first-party data and data sourced from 100 million sources to study buyer behaviour in real-time and create more innovative digital advertising campaigns. The platform also gives you the flexibility between do-it-yourself or done-for-you advertising approaches.
Key features of Quantcast
Advertise effectively in cookieless settings and activate buyers
Maintain complete consumer privacy with its intelligent audience monitoring capabilities
Follow a full-funnel advertising strategy with omnichannel solutions, including native, video, and rich media
11. Equativ (formerly Smart AdServer)

G2 rating: 4/5
Equativ is a full-stack ad management platform with a fully-featured ad server. This publisher-focused tool is easy to navigate and offers access to a premium inventory. Its proprietary tools are designed to ramp up your advertising performance and activation rate. They recently merged with an SSP of Smart Ad Server, enhancing the total programmatic offering.
Key features of Equativ
Work with 55% of the top 1000 publishers worldwide
Intuitive interface with start-to-finish management tools
Customize the platform effortlessly to blend well into your current system
12. Adform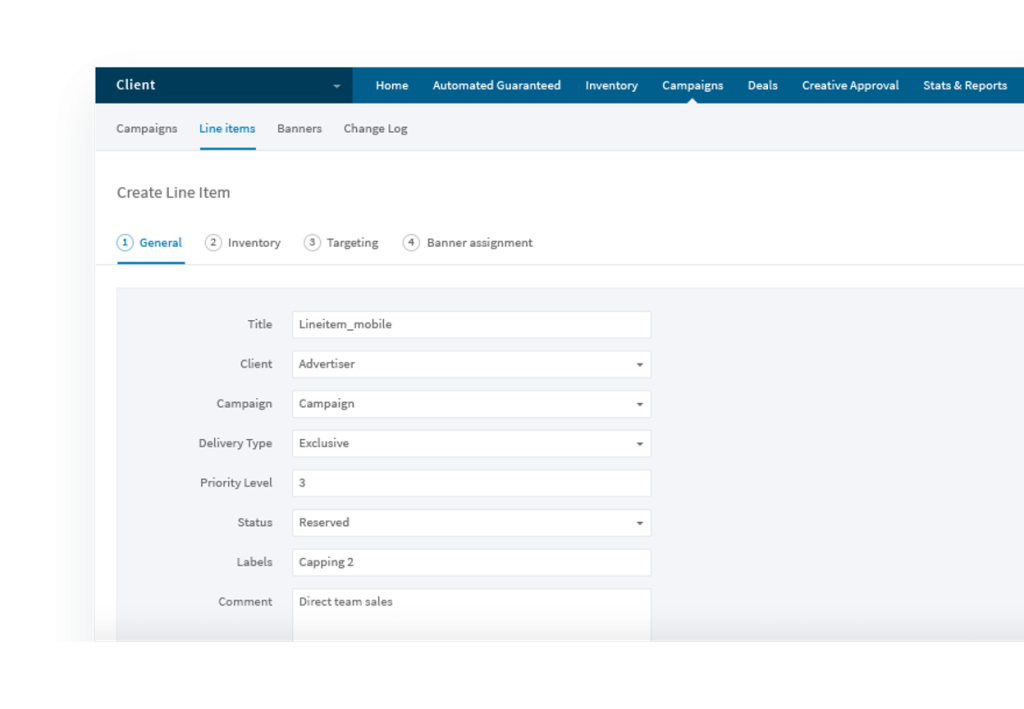 G2 rating: 4.3/5
Adform is a media-agnostic, integrated advertising platform acting as a centralized command center for all advertising campaigns. You can efficiently manage your ad data and inventory as an advertiser and share your inventory as a publisher. The tool is flexible, easy to use, and built for optimum ad performance. Adform also offers a lower access threshold, suitable for smaller agencies.
Key features of Adform
Leverage robust tracking and reporting functions to analyze your progress
Experience complete support for all ad formats with its cross-media marketplace
Create ad campaigns in a unified environment—from prototyping to measurement
13. Amazon DSP
G2 rating: 4.2/5
Amazon DSP is a demand-side platform for advertising on Amazon, its publishing partners, and third-party sites. This tool is ideal for eCommerce businesses selling on Amazon since it maximizes visibility on the marketplace and its network of publishers. You can advertise dynamically to buyers worldwide while meeting brand safety guidelines.
Key features of Amazon DSP
Easy to get started with in-depth learning resources and courses
Available in self-service and managed-service formats for different brands
Source first-party data from premium publishers to create more reliable campaigns
14. Criteo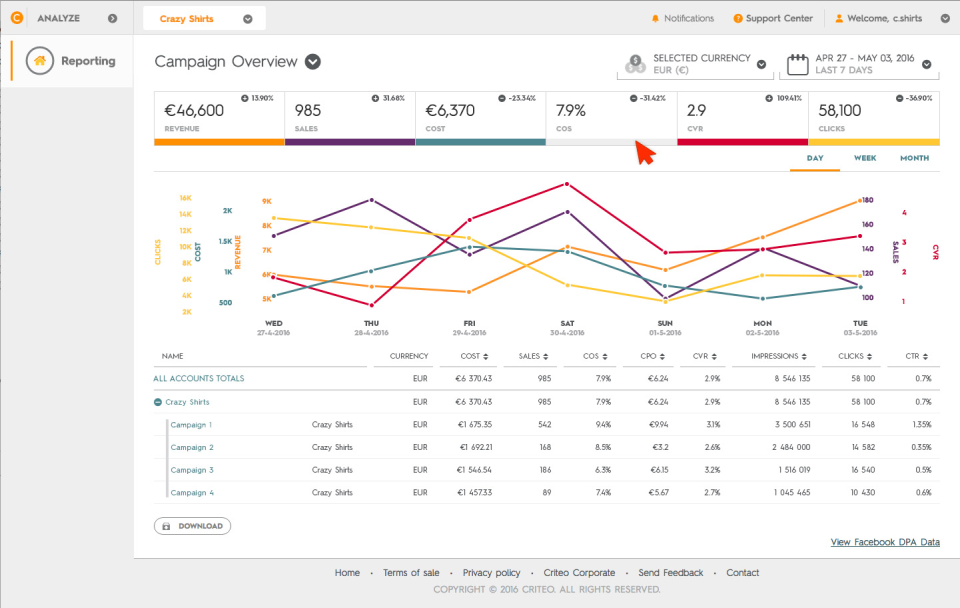 G2 rating: 3.8/5
Criteo is a performance growth platform focusing mainly on the supply side. Designed as a suite of tools, the platform helps you create contextual ad campaigns using first-party data and brand safety considerations. It analyzes multiple elements on a page to gather contextual signals and display relevant ads in real-time. It is often used by retail clients.
Key features of Criteo
Use powerful automation and dynamic retargeting functions
Enhance discovery and buyer engagement with video advertising
Work with the world's largest open commerce dataset to reach the right people
15. Eskimi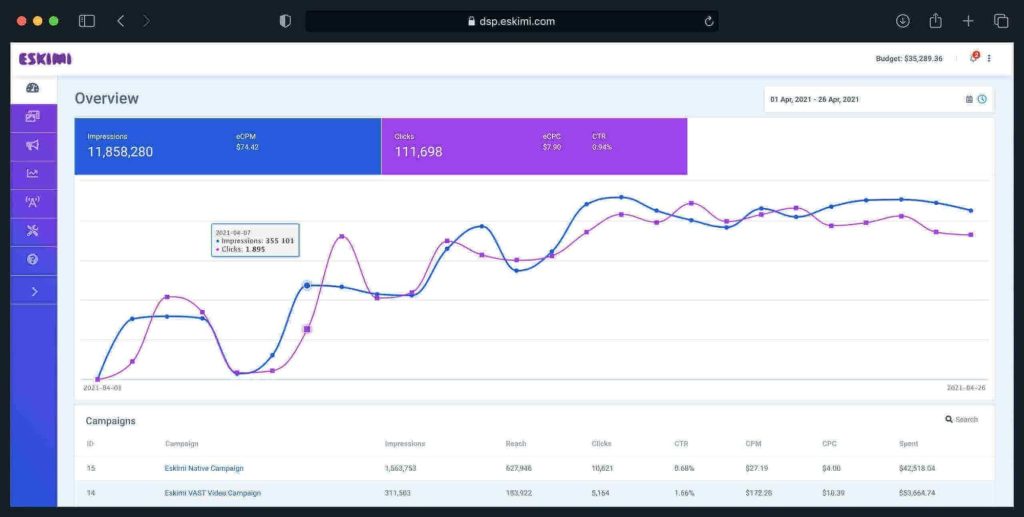 G2 rating: 4.7/5
Eskimi is and Ad tech platform that offers both an DSP and a SSP. Helps companies to user advanced targeting options and also make engaging creatives to run. It enables you to take advantage of interest categories, geofencing, telco data and more.
Key features of Eskimi
Enables you to create rich media creatives on ready-to-use templates
Get access to premium audience placements
Has a global support team with an average reply time of 2.5h
16. Yahoo DSP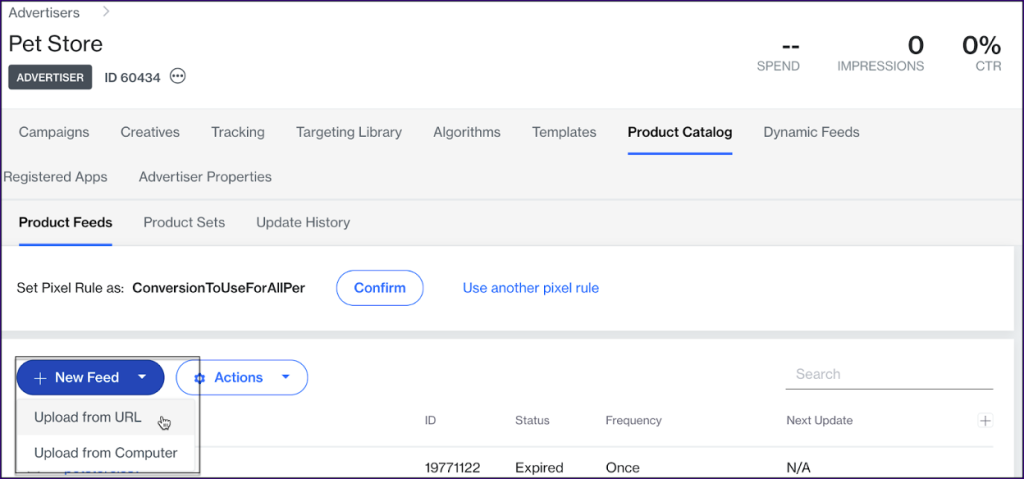 G2 rating: 3.6/5
Yahoo DSP is an end-to-end advertising solution with features to implement programmatic ad campaigns. You can access precise audience data from Verizon Media and design custom ad creatives in multiple formats, like digital-out-of-home, audio, video, and native.
The platform gives you complete flexibility to create and control omni-channel campaigns and meet your performance goals.
Key features of Yahoo DSP
Track results effortlessly with in-depth reporting functions
User-friendly interface with hassle-free navigation and minimal latency
Choose the best publishers from one of the largest premium native marketplaces
17. Appier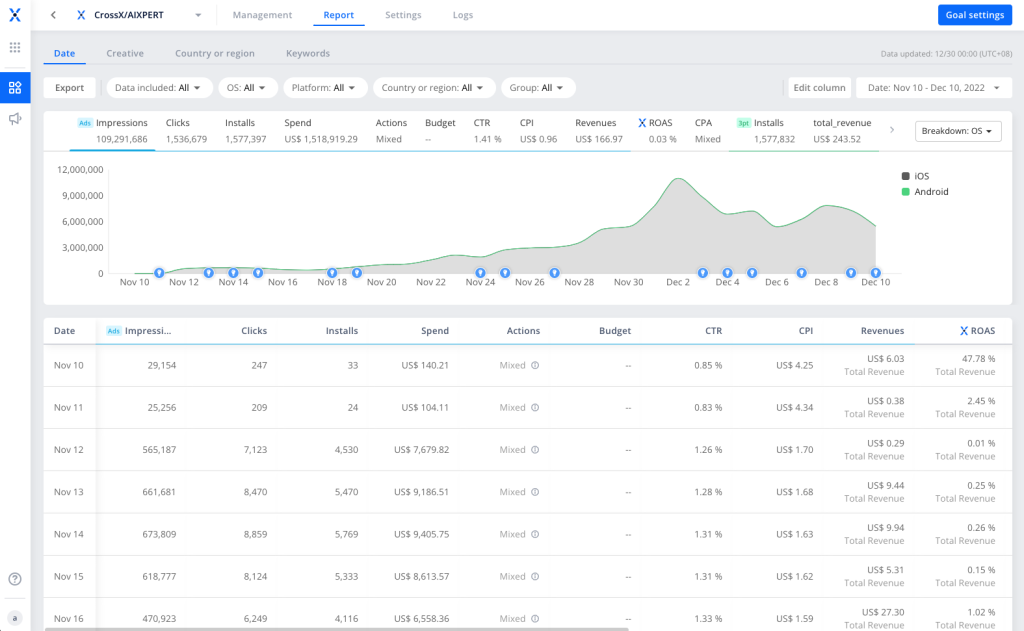 G2 rating: 5/5 (only has one review)
Appier CrossX Advertising is a Cross Channel Advertising Software used by its customers to scale best practices of advertisement, engagement management, and digital marketing.
The platform allows you to acquire new customers, re-engage the existing ones, and predict the highest lifetime value users and streamline your work.
Key features of Appier
Uses deep learning technology to predict and find users with the highest LTV
Leverages AI to process data to ensure precise targeting and personalization even without cookie data
Ables to use interactive and personalized creatives
The bottom line
Programmatic advertising allows marketers and brands across verticals to create more impactful and less disruptive ad campaigns. A feature-rich programmatic buying platform empowers you with advanced targeting options, granular analytics, and real-time bidding capabilities.
If you're in the market for a robust tool, this definitive list of the 17 best programmatic advertising platforms will minimize the work for you. Level up your programmatic ad strategy with an easy and efficient campaign manager like Nexd. Test-drive it today!