Interview: WFA Planet Pledge – Sustainability in Advertising
The Global Marketer Week 2023 took place in Istanbul from 25th-28th of April. The event was in conjunction with WFA, and part of it was focused on sustainable marketing, its state, and what needs to be done to achieve a greener advertising future. Eha Talvist-Reinsalu, SEB Bank Baltic Brand and Sustainability Manager, visited the event and was more than kind to share her thoughts on the event and the topic in this interview.
Nexd is a software provider making a platform to make lightweight, high-performing and sustainable programmatic creatives. We are interested in reaching as many in the industry as possible to help aid their organization's goal of becoming more sustainable. There is still a lot of educating to be done for the industry, and we hope the following interview will be a good stepping stone for some. We will list additional learning materials throughout the article.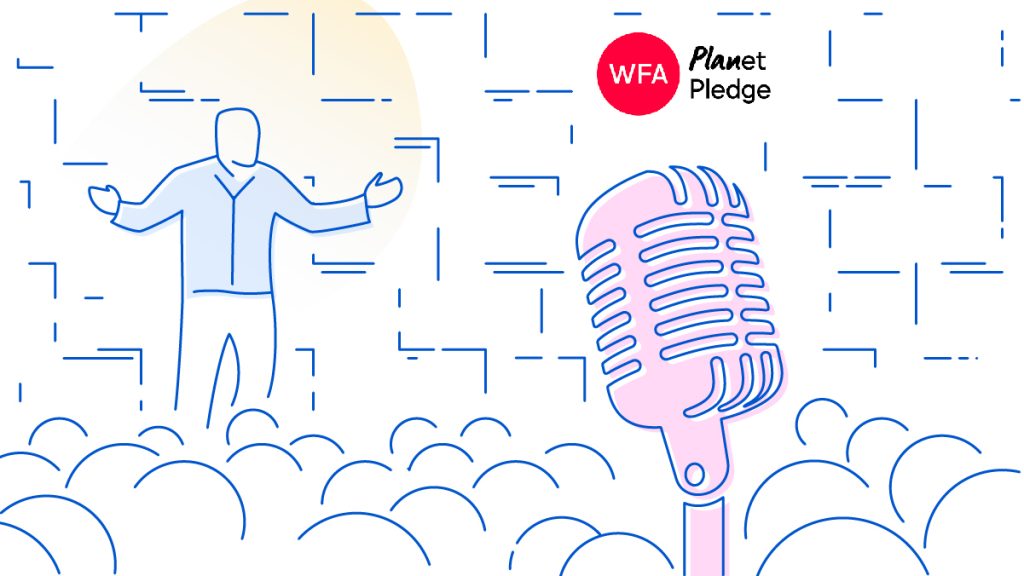 What is the Planet Pledge?
Planet Pledge is a CMO-led framework designed to galvanise action from marketers to promote and reinforce attitudes and behaviours which will help the world meet the challenges laid out in the UN SDGs.
The United Nations Sustainable Development Goals (SDGs) provide a framework for marketers to operationalise sustainability and to build awareness and shape consumers' as well as businesses' views about responsible consumerism and sustainability.
Interview
Eha Talvist-Reinsalu, SEB Baltic Brand & Sustainability Manager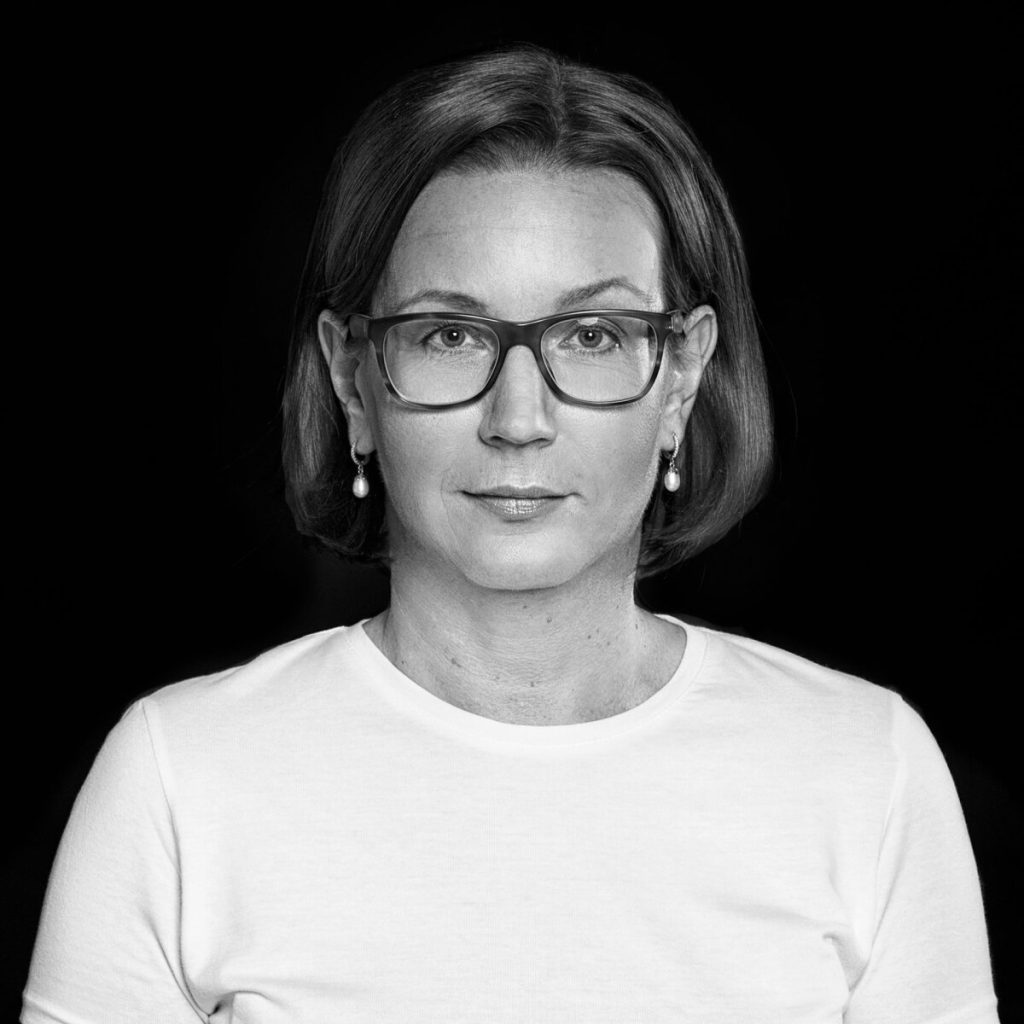 N: Hi, Eha! Please introduce yourself to our readers.

E: I am working at SEB as a Baltic Brand and Sustainability Manager. I'm focusing on branding, in general, and talking about what consumers need. My role here is more about finding a way for suitable communication. Our sustainability team has grown during the past two years, and we have separate units where some people are responsible for products and services, some for regulations, some for analyses and others for communication. I'm responsible for the Baltics, but I'm really heavily cooperating with our SEB Group in Sweden as well.
---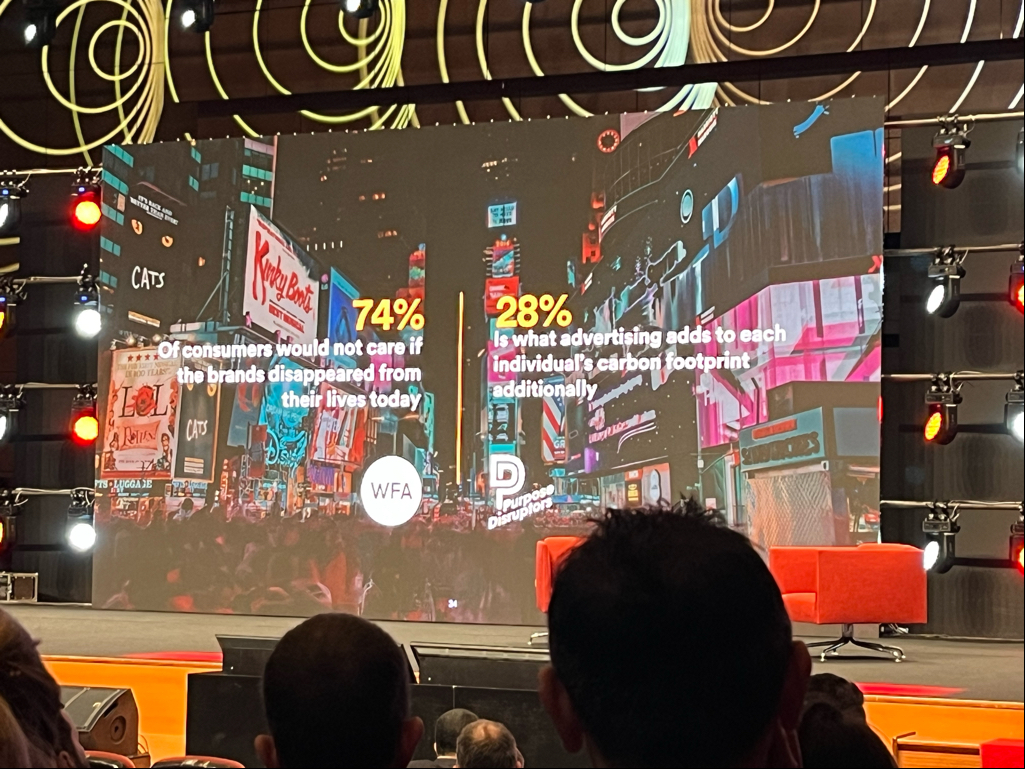 ---
N: Please describe your impression of the conference in Istanbul. Who was the most memorable presenter?

E: I suggest that if somebody has this opportunity to participate in WFA's global conference, you definitely should go. The global presenters are well-known and are strong presenters on the stage; it would be interesting and educational at the same time. The topic was definitely really relevant, combining sustainability and marketing.

I would like to point out the one presenter who was my favourite – Rupen Desai, who is the WFA Asia VP & Advisory. He talked about regenerative marketing. He said we shouldn't just minimise the footprint of our actions, but it's more on how we can make a positive handprint to the world. Also, 74% of consumers actually don't care if your brand will disappear; at the same time, advertising adds 28% to each individual's carbon footprint additionally. So it's like like you're sharing something that, in reality, nobody cares about. I think the most intriguing part was when we started to think about why marketing is needed and how we can do it from a sustainable perspective.
N: What is SEB doing in terms of sustainability? How has that process happened, and how long did it take?

E: When I look into our data, we have been working actively to reduce our own and our environmental impact since 2008 at SEB Group. We are convinced that sustainable financing is among the most important drivers in the transition towards a sustainable society. By offering sustainable advisory and financial products and services, we support our customers in achieving a lower CO2 footprint. Through our ambitions and goals, we aim to increase sustainability-related financing and advisory for our customers, thereby creating a positive environmental and social impact in society. In 2020, SEB set goals aiming to reduce absolute CO2 emissions to close to zero in 2045.
N: When do you believe we will reach a point where the majority of advertisers are consciously doing something about sustainability?

E: This is a tricky question, and I can't predict it because I see that some of the things bigger companies are already doing, like moving towards sustainability and for them, it's maybe about two to three years. You just can't wait too long because society and consumers already need some real actions and results. But if I think about small, local companies, they are quite far from the average. Maybe they can act faster as well, but maybe it's up to five years or so. I feel like it's really-really different levels, even on the global level.

Secondly, I think when it comes to advertising materials production, like roll-ups etc., we're pretty good already because there have been so many talks about using sustainable materials, or not even producing anything. In relation to the events, there are also several actions towards a sustainable way of thinking. But the worst situation is in online media – do you know how to measure your brand's carbon footprint properly there? I don't.
N: What do you think could be the ad tech's role in this process? What are the most beneficial channels for marketing in the future in terms of sustainability?

E: We definitely need ad tech because if I think about our brand, we mainly use online and then comes TV and out of home. All channels should be measurable in the same way. We definitely need the tools because when the regulations become mandatory for all companies, you can't even exist if you don't measure the influence of your actions, including your (marketing) footprint. We know it's a need, but in reality, no agencies know how to do it. So it has to be digital channels, like programmatic, for measurability.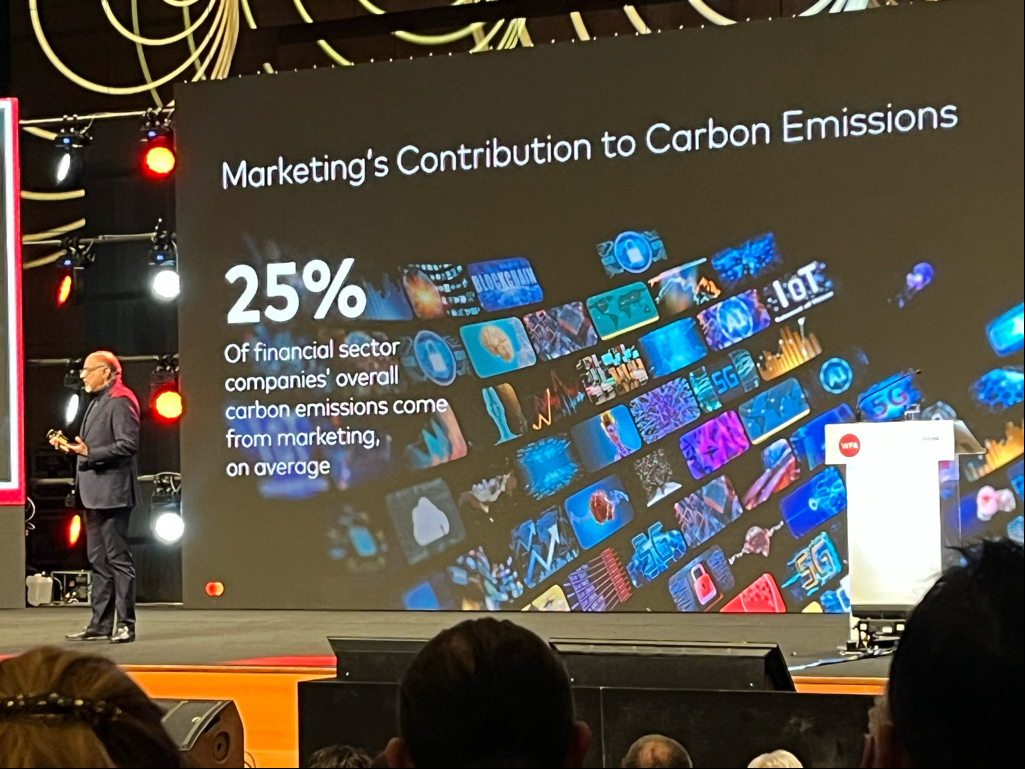 N: What are the main opportunities advertisers can innovate/change to turn their marketing more sustainable?

E: What I think is currently missing is that everybody's working separately in silos. I would say some of the companies already know what they are doing. But competence levels are really different, and I would suggest creating some kind of educational program or some workshops, whatever we need to find to work together. We need to educate the marketers and provide them with the tools that will help them make this happen. Plus, we can't be too critical but rather share some findings and small steps towards a sustainable world, not to be afraid to communicate solutions that are not 100% ready and perfect. Sustainability is a marathon; we could learn from each other.
WFA Planet Pledge has public resources so on its website that our readers could refer to.
N: What will be the most impactful driver for companies really making their first steps (laws, grants, just conscience)?

E: The laws or requirements will come; we all know that it's already said publicly out, and then for some of the companies, those are the drivers. But if you think about the idealistic version, it would be something that comes from within. Ideally, it's something that comes internally. It's like impossible to force that, and it's actually the same for any company. So I think those laws will be the strongest driver, but it would be great if companies would see it's a real need.
N: Thank you Eha for your thoughts on the topic of sustainability in advertising!

---
If you wish to learn more about what Nexd is doing to ensure more sustainable advertising in the future, check out how we calculate our CO2 savings here.
Additionally, we have put together this guide to help you understand where the emissions are coming from in advertising.
Additional learning sources can be found here, here and here.
To turn any of your existing display or video creatives sustainable, Sign Up to Nexd Campaign Manager and optimize those for speed and weight in an instant!
---
N = Nexd, E = Interviewee Eha Talvist-Reinsalu
Some of the text was redacted for clarity.