Google blocking heavy ads is a welcome change for advertisers
Google is finally clamping down on heavy, data-consuming ads. While many are in panic mode over this change, it actually spells exciting news for adland. This opens up a raft of better-performing ads and innovation for an industry long overdue for change.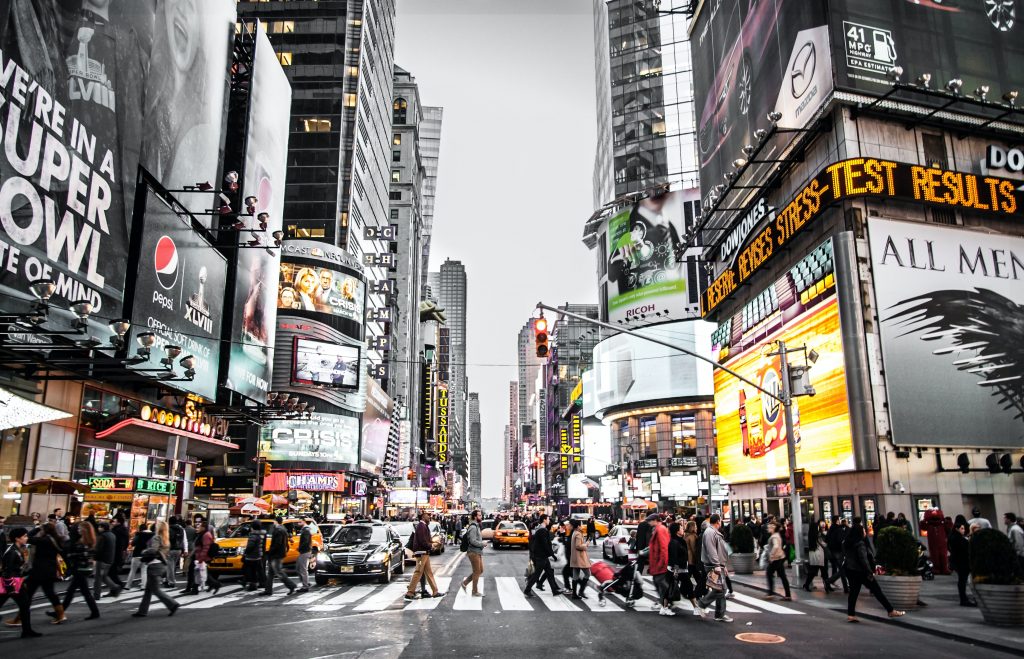 There are plenty of remarkable ads out there, but there are also some terrible ones, too! Many advertisers are great in creating highly engaging, interactive ad experiences at the interface level. But when it comes to usability and the overall browsing experience for users, not many advertisers are thinking of the complete picture … and it shows.
Just picture it: large and imposing banners that hide content or push it below the fold, autoplay functions on video ads that blast annoying jingles the moment the user opens the page, and – most annoyingly – ads that freeze users' phones thanks to their unnecessarily large size.
But there is one company that is taking a firm stance on such practices – Google.
Earlier this year, the internet giant announced that its Chrome browser would start blocking ads that have a negative impact on the user experience. Specifically, ads that use an "egregious" amount of network bandwidth or battery power. The update has caught some advertisers and publishers off guard.
While many in the industry are quick to panic at having their content blocked, this move by the Alphabet-owned firm actually spells good news for the industry.
Higher quality means higher engagement
It's no secret that increasing client pressure and manpower limits within agencies have resulted in the wide-scale distribution of poor quality, data-consuming ads. And with client budgets being slashed further due to Covid-19, these pressures will continue to grow.
However, Google's latest update will help break this vicious cycle; agencies (and clients) will now need to focus on creating higher quality content that's served efficiently and effectively. This isn't just great news for the internet – it's good for brands and publishers, too!
As we've witnessed multiple times with our clients, the better quality the ad, the higher the engagement. Ads that speak to the consumer – not shout at them – and are interactive while enabling dialogue between the brand and the consumer, see unprecedented performance in terms of engagement. Just take the recent award-winning Carlsberg campaign we created the mobile display activation for. It saw a 33% engagement rate – one of the highest we've ever recorded!
That's what makes NEXD creatives stand out from the competition; our ads are built in lightweight WebGL-based technology instead of the heavy HTML5. It means ads are served faster, lighter, and without draining users' battery life. And that means a significantly better user experience, and better performance for clients.
More innovation, more brands first
With Covid-19 putting increasing pressure on the media industry and clients spending less on their media activities due to lower consumer consumption, innovation within the media and technology space has literally come to a halt.
There's no denying that the impact of Covid has been huge; innovators have slashed their investments in critical R&D projects, agencies are no longer taking risks in investing in new partners, and clients are no longer supplying the big activation budgets this industry thrives on. Even in the UK, one of the largest media markets, overall media revenue has slumped 6.7 percent in 2020, according to auditors PWC.
Alas, it's not been an easy year for adland.
However, with this critical update from Chrome, advertisers have no option but to adapt. Failing to do so could end up losing crucial brand visibility – and potential customers as a result. Advancements in technology mean the industry will need to adapt to harnessing and experimenting with other solutions beyond HTML5 to enhance the user experience, paving the way for a slew of exciting innovation. We, for one, can't wait.
Supporting publishers, the real heroes
Our publisher partners boast large and loyal followings. However, with power and data-consuming ads often cluttering their platforms, publishers can lose readers as quickly as they gain them.
When a user falls victim to annoying, disruptive ads that degrade their browsing experience, they don't just blame the advertiser – they blame the publisher, too. As an industry we have to collectively ensure we place the highest emphasis on quality control by ensuring our ads do not disrupt the user experience. Instead, we need to offer a compelling one – and work alongside the content they appear against.
While publishers who rely heavily on long-form video and rich media ads are at high risk of having their inventory blocked right now, in the long-term they will benefit most. They'll be forced to create a better user experience delivering a stronger ad performance.
You can't have your cookie and eat it too
It's no secret that many advertisers and publishers aren't happy with Google's new stance on rich media advertising. It couldn't be more timely, either, having come off the back of another announcement in January. The search giant announced that it would phase out third-party cookies over the next two years, causing a significant disruption to how publishers find their audience across the internet. It's time to think differently about your consumers – do they care about having the slim chance to receive the right message at the right time or seeing a brand who wants to provide value back through a good creative solution? It's not likely.
Much like this update, the wiping of cookies has also forced the industry to take tightening measures when it comes to targeting and reach – often inflated by the double-counting of users – by overlaying multiple data sources for greater accuracy. This includes device identifiers and known email addresses to build a more thorough, exact user profile to target ads towards, leading to greater efficiency in ad spend. Before beating your chest in anger at Google, consider this: according to eMarketer, spending on rich media will grow 25 percent by 2021 to $51bn in the US alone. That's a whole load of disruptive ads (and unhappy users) on the web.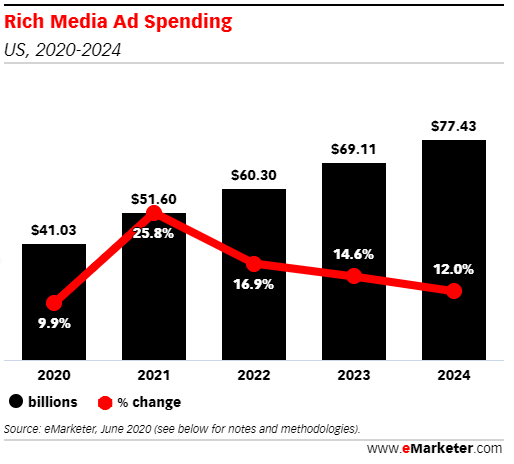 As advertisers, we must uphold the highest quality standards in our industry, including keeping the user experience at the heart of our innovation and technology. Without consistent attention to the goal of creating ads that the audience will see and engage with, the whole industry could crumble.
Read More
Why Google wants to adblock Chrome, and how to save rich media advertising

Creatively engaging your audience in the ad-blocking era
It's time to put the consumer at the heart of your display strategy, and Chrome agrees