Make Expandable ads like a pro
Sometimes simple ads just aren't enough. Sometimes you need to say more.
Nexd has always given you the options you need to create an ad campaign that no one expects, one that can delight your audience and turn them into customers. That's why we keep adding new ways to engage and amaze people.
Sometimes you need to show a few assets, giving users the chance to cycle through all your product options – that's why we have choices like Carousel layout. But what if you need to communicate more? We've got you covered with our Expandable ads, offering the full Nexd interactive experience.
At its most simple, Expandable ads are ads that start one way and end another. They consist of two elements, and they expand from the first element to the second once the user interacts. Traditionally, this means starting with an infeed layout and expanding to a fullscreen one. Here at Nexd, we've expanded (ha) your choices, and you have the option of the traditional infeed to fullscreen ads, or trying infeed to infeed, or fullscreen to fullscreen! Our mobile Expandable ads are activated by a press of the finger.
What does this mean in practice?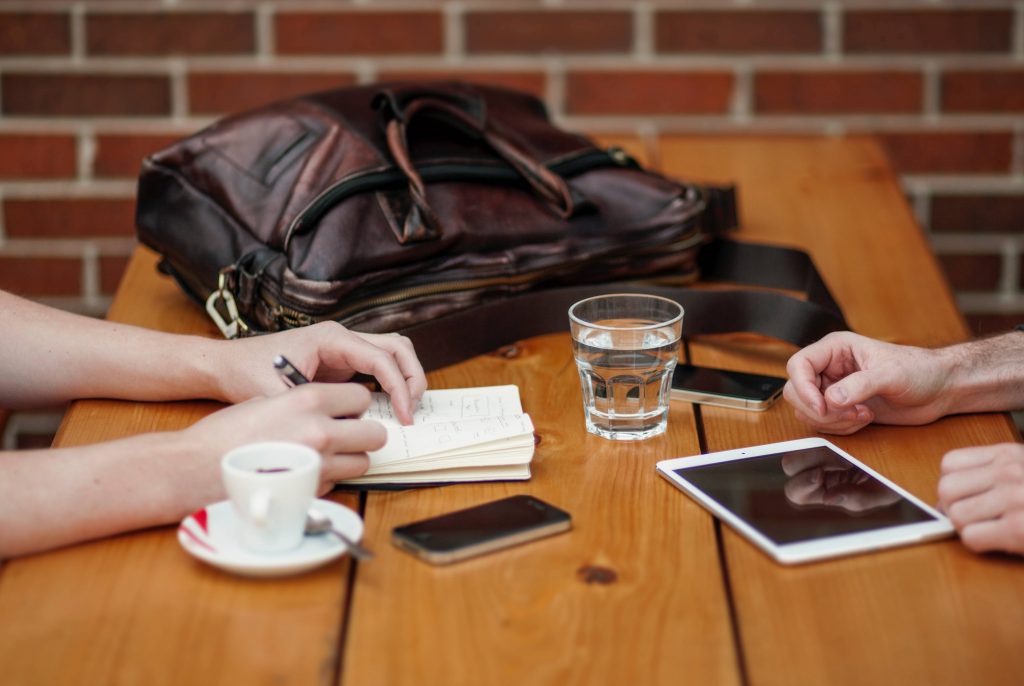 Let's say you have a banner that takes up part of the screen, perhaps as part of a webpage containing a news article or a blog post. What if you want the user to see your ad larger or in more detail? Expandable ads create possibilities for you to provide more information in an accessible way. Fullscreen interstitial ads can sometimes be viewed (no pun intended) as too intrusive to the viewer experience. The Expandable format gives you the flexibility to build a really enticing first state to attract users, and once you've earned their attention you can deliver your full message with the detailed content. The best expandable ads will have something that sparks curiosity with the user – a question, an incentive, copy that creates a "storyline" between the two states.
This option takes your campaigns to the next level, helping them further stand out and stay in the memory of your viewers. Also, there's no need to worry about your ads being too heavy or slow and getting blocked by Chrome – our unique compression keeps them quick and light on all devices. In Nexd's Campaign Manager there are almost limitless possibilities on how you can build your ads. All our infeed and fullscreen layouts can be used either as the first or second state, so you don't need to follow the classic infeed-expands-to-fullscreen logic. Think of it as building a creative with two states.
How does it look?
You're thinking of starting with an
infeed

Static Image that moves to a

fullscreen

Carousel? Brilliant.
In this ad for fashion and fragrance brand Hermes, the expandable format is used expertly. It shows a small, letterbox-type display, and when users choose to engage they see a fullscreen Carousel to show off the latest collection.
It's non-intrusive, in the sense that it doesn't overpower or interrupt the website content. If you worry that means it's not having an impact, the effect is quite the opposite. This Expandable ad gives your audience the chance to come to you and listen to your message, so it's not seen as an inconvenience.
The upside of this approach is that the user if they press on the image, they're rewarded by a beautiful fullscreen ad showcasing the products. Now picture this Carousel going fullscreen automatically, and how disruptive and potentially annoying that could be. The subtle delivery of the message means a better chance of a conversion.
How about an

infeed

panorama to an

infeed

video? Love it.
Here we have a slightly different use of the collapsible format. The size of the ad remains the same after the transition to the second state, but what makes this clever is how the "street view" layout of the first creative shows a panorama of the Harry Potter attraction, and becomes a video about the attraction when touched. Anyone who is interested enough to explore the street scene is then invited to find out more. A second press on the ad (or clicking the CTA) will take them right to the Eurostar website to book rail tickets to see the attraction for themselves. It's a great call-to-action because it gets people excited before giving them a chance to do something about it.
Ok, but can I do a

fullscreen

Floating Object to a

fullscreen

Video? Of course!
This particular ad begins in fullscreen. Because this means you've purchased a fullscreen placement, the second state must also be a full-screen layout. This British Airways ad makes the second state a 3D Cube with the same sky image as the background, creating a frame and a seamless transition. This ad cleverly shows a general image in the first state, designed to make your mind drift off to the excitement and relaxation of a vacation, and the second image comes in and offers a solution about how to make that happen. It's elegantly executed, and demonstrates how thinking outside the box can lead to visually interesting and engaging creatives.
Why not try expandable ads today?
Note – in case you want to run programmatic creatives that expand in size, please be sure you disable Safe frame, buy inventory that's meant for expandables, or make a direct deal with a publisher.
Further reading
How can rich media ads be improved?
Why Nexd is focusing on touch-based interaction
A guide to digital advertising